My holiday in Madagascar was an amazing visit to one of the world's most unique and exciting places. Between its teeming capital city, small coastal villages, brilliant national forests, distinctive wildlife, and open, friendly people, Madagascar gave me so much to appreciate and learn on even a short visit. This series describes my Malagasy holiday from beginning to end. Mankafy! If you are starting in the middle, CLICK HERE to go to the first post.
Today we set off driving at 8am and arrived in Bekopaka just after 5pm. Needless to say, drive was loooooooong. The road was paved for about 15 minutes and then the rest was all dirt road, all in various states of repair. But then, I guess that's pretty obvious when it takes a nearly 8-hour journey to travel 150 kilometers (93 miles)!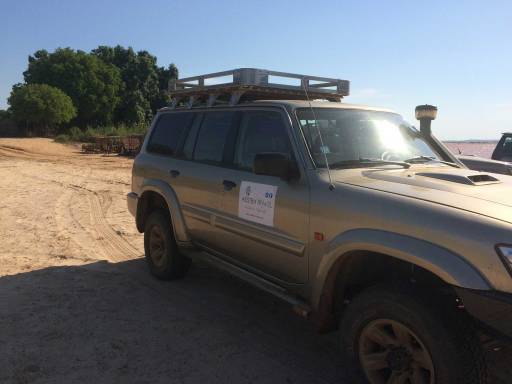 We started by driving through Baobab Alley again and then carried on farther down the same road, passing through many small villages along the way. We crossed the Tsiribihia River on a "ferry" (wooden planks across two motor boats ), and just driving onto it was an adventure! You have to be pretty steady and fearless to board using two metal bridges—one for each side of wheels—and Rivo was a pro. The ferry trip lasted about 40 minutes heading up river to Belo Sur Tsiribihina, where we stopped for lunch. I would have been happy to stop there but we had another few hours' drive to go!
Spending 8 hours on the road can be rough, but I actually really enjoyed the journey. I tried to gather clues about the geology and topography of the areas we drove through—more interesting than it may sound, as the road would quickly change from brown to red for seemingly no reason. Rivo pointed out a lot of the flora and fauna along the way too. The road was lined with mango trees, tamarind trees, several species of baobab, eucalyptus, and more. We also saw beautiful birds—some of them endemic to Madagascar—like the giant coua, crested drongo, Malagasy kingfisher, and blue vanga. 8 out of 10 plants & wildlife that you come across in Madagascar aren't found anywhere else in the world, and I was seeing these unique species just driving in a 4x4!
Even so, it was hard to ignore the bumpy road. Up & down, side to side, diagonals…we were being tossed around every which way. There was no right-side or left-side driving here—the only rule of thumb was to drive where the road would let us. In some places it was like tractors drove through when it was really muddy and then it dried leaving the tire tracks, leaving us to rattle rattle rattle through—it honestly made my back hurt. The absolute fastest we ever went was 60 km/h (37 mph). No wonder it took so long!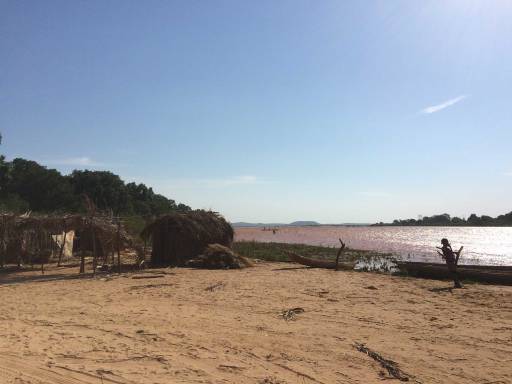 In the late afternoon we made it to the Manambolo River for another ferry crossing, this time just to the other side to Bekopaka. Bekopaka is a small village which serves as the entryway to the Tsingy de Bemaraha National Park. And after one final stretch of driving, I checked into my hotel, the Olympe du Bemaraha, at last. It was here that I started to notice a trend: this trip was certainly testing my threshold for accommodations, as each hotel seemed to get more basic than the last. I found myself in another solo hut joined by lizards, spiders, and beetles, warned about big animals and scorpions, and this time with no electricity until just before dinnertime! I really wished I weren't on my own for this particular part of the trip. Time to buck up and be brave. After all, I needed to rest up for a big day ahead, hiking the Grand Tsingy!
The 8-hour drive from Morondava to Bekopaka in 3 minutes!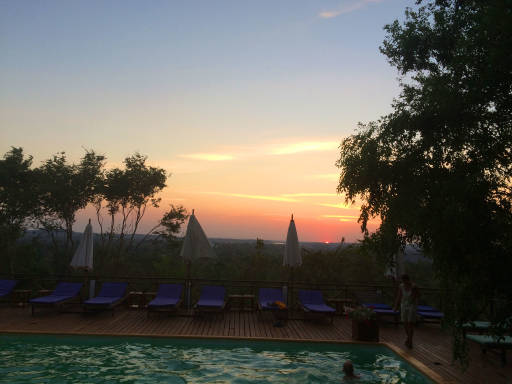 For more in the series...
---
Tags:
---